The COVA study aims at evaluating therapeutic efficacy and safety of Sarconeos (BIO101) as a treatment to prevent further respiratory deterioration in patients who experience severe respiratory distress due to COVID-19.
The Coronavirus SARS-CoV-2 can cause Acute Respiratory Distress Syndrome (ARDS) by disrupting the renin angiotensin system (RAS), which has a key role in regulating respiratory function. It is believed that SARS-CoV-2 enters the lung cells using the Angiotensin 2 Converting Enzyme (ACE-2), a key enzyme in the RAS, inhibiting the system's protective arm.
Sarconeos (BIO101) activates the MAS receptor, a key component of the protective arm of the RAS, and has been shown to significantly improve respiratory function in several preclinical models.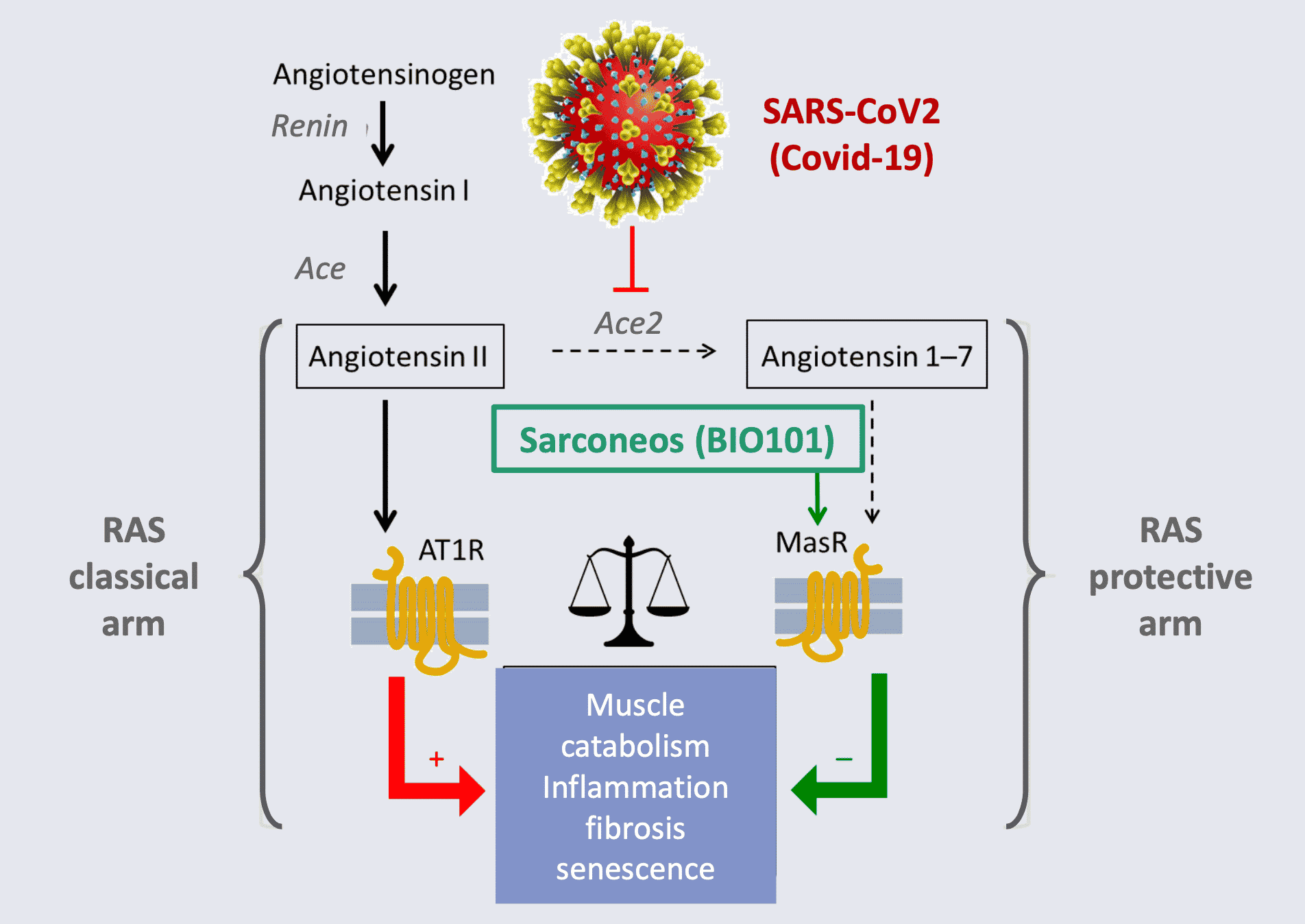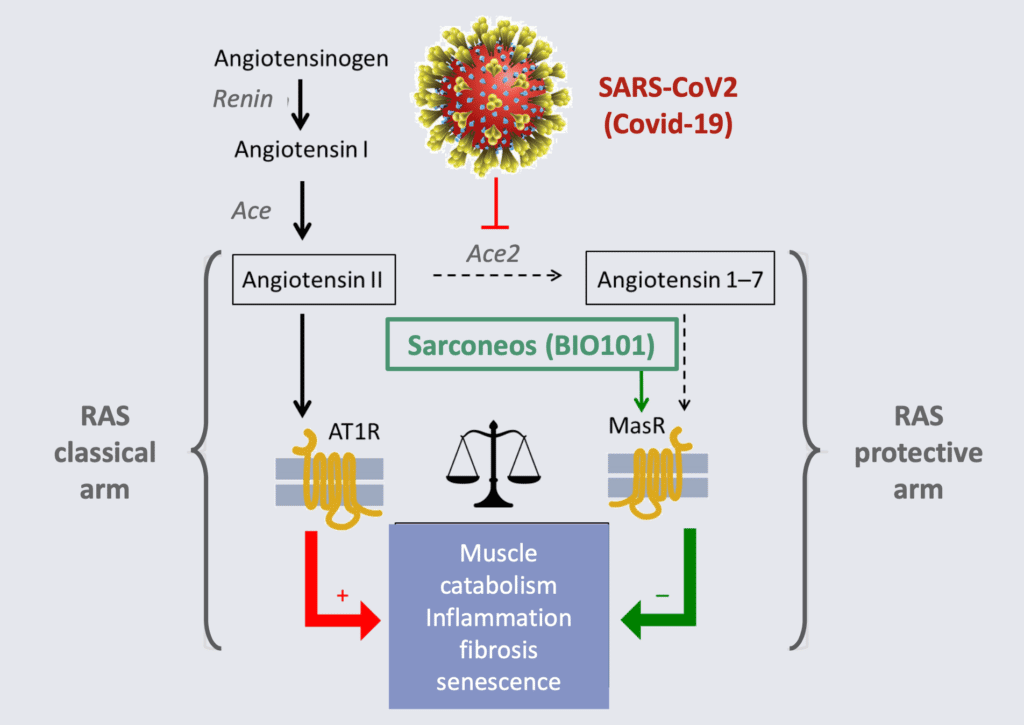 Sarconeos (BIO101) has demonstrated a good safety profile during the SARA development program which is evaluating its ability to improve muscle function in frail elderly patients with sarcopenia ( SARA-INT the phase 2b study of Sarconeos (BIO101) in Sarcopeniawas completed in 2021). Sarconeos (BIO101) is also being developed to improve the respiratory function of children with Duchenne muscular dystrophy (DMD). COVA is based on clinical and preclinical data from Sarconeos (BIO101) in these neuromuscular diseases.
Objectives
In the context of the world crisis caused by COVID-19, the aim of Biophytis is to bring in the shortest time possible a medical treatment that will help to prevent further respiratory deterioration in individuals who present severe respiratory manifestations of COVID-19. Biophytis is bringing its expertise in ageing science to a patient population particularly susceptible to such deterioration, as old age and frailty are important risk factors.

Given the necessity to report the results as soon as possible to the medical community and the regulatory agencies, after consultation of its experts for the COVA study as well as its medical & scientific advisors, the Company has stopped the enrolment at the 237th patient, and is proceeding to the closing of its clinical centers, in order to publish results of the study in Q3 2022.
The primary endpoint is confirmation of the effect of Sarconeos (BIO101) in preventing respiratory deterioration. Secondary and exploratory endpoints include safety and tolerability, improvement in lung function in COVID-19 patients and effects on biomarkers associated with the RAS, the target of Sarconeos (BIO101).